Welcome to RISE!
The RISE Center's core mission is to uplift and support every Bruin's well-being by providing the education, resources, and tools needed to foster health, healing, and hope for themselves and the world around them.
As an extension of Counseling and Psychological Services (CAPS), we are committed to helping students build a strong foundation of resilience that includes caring for their mental wellness through daily practice.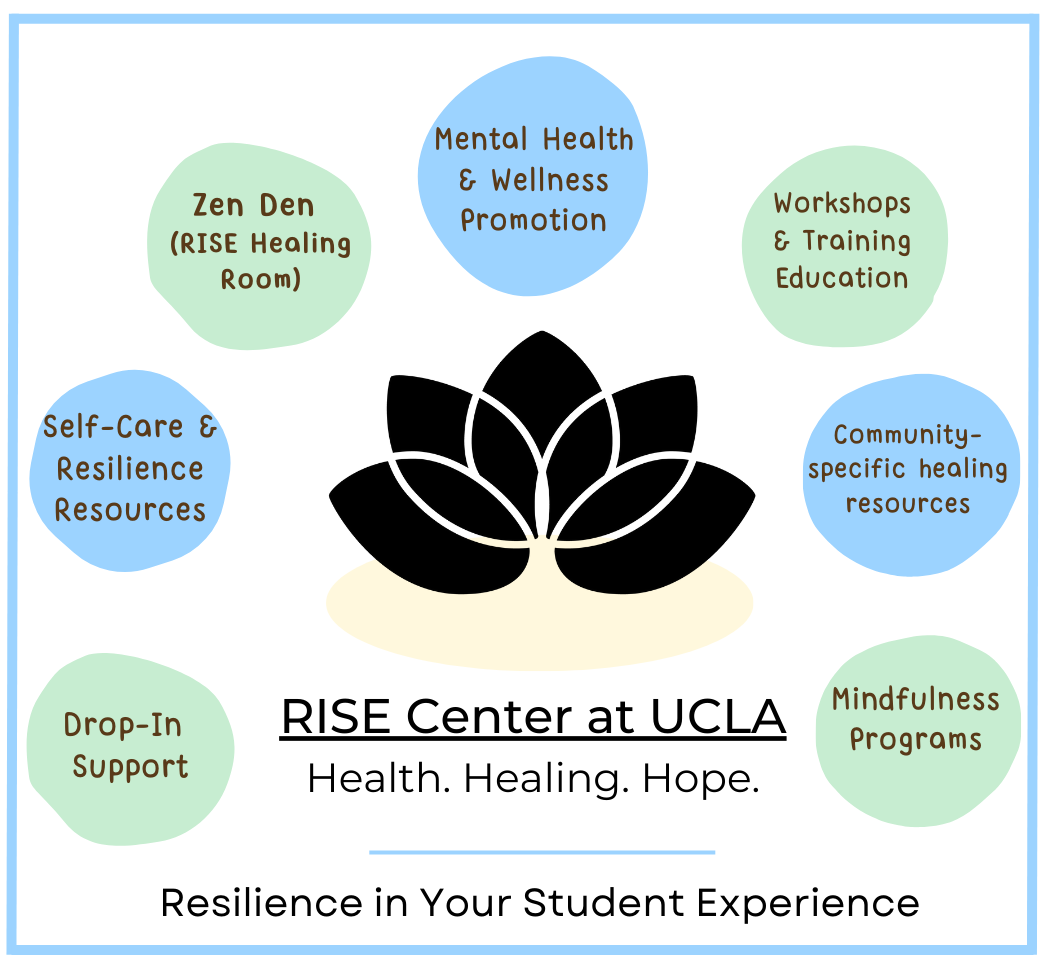 Our intentional programming and restorative on-campus space are run by a dedicated and diverse staff who are committed to helping students become their authentic selves in accessible, supportive, and inclusive peer-oriented spaces.
All services are free of cost and include an array of workshops, trainings, drop-in consultations, and self-directed resources. Programs are offered both in the RISE Center and in collaboration with students, staff, and partners across campus.
UCLA community members are invited to request a workshop or training and to stop by the RISE Center during our open hours.
Connect with RISE
Please use our outreach request form if you'd like to collaborate or request a workshop/training. You can also stop by the RISE Center for more information.
More about RISE programming can be found on Instagram: @RISEcenterUCLA or Facebook: RISE Center UCLA, or you can email us at rise@caps.ucla.edu.
The RISE Center is now open!
Join our newsletter and follow us on Instagram to stay updated about what we are up to!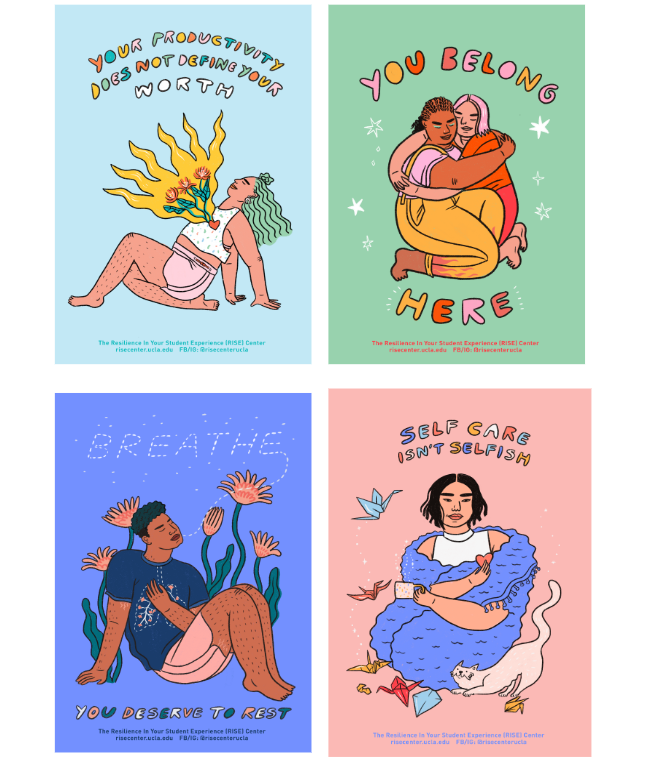 Hours & Location
The RISE Center is back! Come visit our newly renovated space!

RISE Center Hours:
Monday - Thursday : 10:00 am - 6:00 pm
Friday : 10:00 am - 4:00 pm​​​​​

Location
Lu Valle Commons basement (next to the UCLA Store, across courtyard from Dodd Hall)
Drop-In Hours with a Health & Well-Being Coordinator: Stop by to chat with a staff member about campus mental health resources, getting connected to CAPS, managing academic stress, or if you just need to talk
*Drop-in hours will begin Fall Quarter Week 4*
Upcoming Events